The Works of Mercy
Education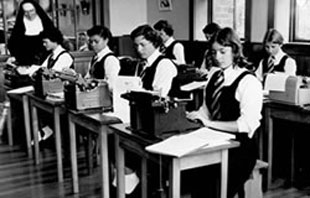 From the minute the Sisters arrived in each locality, they set up a school or took over an existing one. The hunger for literacy and the determination of a Catholic clergy and Irish laity to instill the tenets of the Faith into their children drove the extraordinary expansion of Catholic schools in New Zealand from the beginnings of European settlement to the present day.
Without the unpaid work of the Sisters the schools would never have survived. That they did – and imparted first-class learning for the time – is a tribute to the hundreds of Sisters of Mercy (along with the Sisters and Brothers from other teaching orders) who devoted their whole lives to this mission.
The Sisters taught music and speech to generations and in no small way contributed to the culture of the colonial society. They taught the talented and the triers with equal care and some gifted teachers produced performers of national and international fame.
Each of the four Mercy congregations established early a secondary school:
Auckland: St Mary's College 1850
Wellington: St Mary's College 1850
Hokitika: St Mary's High School 1879 – 1973
Greymouth: St Mary's 1883
Lyttelton: 1890 – 1950
Reefton: 1891 – 1947
Dunedin: St Philomena's 1897
Christchurch: St Mary's College 1894 and Villa Maria 1918
Blenheim:1903 – 1970
Palmerston North: 1906 – 1974
Westport: 1911 – 1970
More colleges were founded later: St Catherine's, Wellington 1950; Carmel, Auckland 1957 and Paul VI, Samoa in 1972. McAuley High School, Auckland 1962, though a diocesan school was founded and staffed by Mercy Sisters until the 1990s and has formal links to the Congregation. Co-operation with dioceses led to responsibility for girls in the Catholic college in Timaru in 1936 and involvement such as staffing for the co-educational St Peter's College in Gore in 1969. The demands of the 1975 Integration Act saw the amalgamation of some schools with the Mercy charism with that of other religious orders: St Philomena's with other colleges in Dunedin to eventually form Kavanagh College, St Joseph's to form St Peter's College in Palmerston North, St Mary's to form Marian College in Christchurch, St Mary's to form John Paul II High School in Greymouth and Mercy College to form Roncalli College in Timaru.
Education remains a core work of Mercy. While few of the Sisters are now still in the classrooms, as Proprietor of their five colleges the Congregation is involved in governance responsibilities at local and national levels. Mercy education philosophy statements reflect Catherine McAuley's concerns for the empowerment of women through an education which addresses each student's spiritual, intellectual, emotional and physical development while challenging them to be women of Gospel justice in their own society.
Lay-women Principals have succeeded Sisters as principals in each of the five colleges. They are not only highly respected leaders among their secondary peers but have a passion for the Mercy story and its core values at the heart of their school communities.
Many Sisters have advanced theological qualifications and teach at tertiary level in diocesan and university departments. Significant numbers have trained in spirituality institutes and provide support, spiritual direction and counseling in a variety of contexts including Mercy retreat centres: Te Ngakau Waiora Mercy Spirituality Centre Auckland and Rosary House, Christchurch.
---
Care of the Sick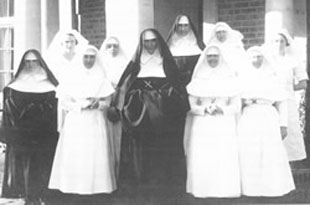 Care of the sick is a central work of Mercy. From their beginnings Sisters have engaged in visitation of the sick in their homes and in hospitals. In 1896 Sisters were asked to assist in staffing Coromandel Hospital and, from 1899 – 1902, to manage it. In the 1918 Spanish flu pandemic, Sisters of Mercy throughout the country turned their schools into hospitals to nurse the victims.
As the number of the Sisters grew and finances permitted the dream of having their own hospitals like their counterparts in Ireland was realised.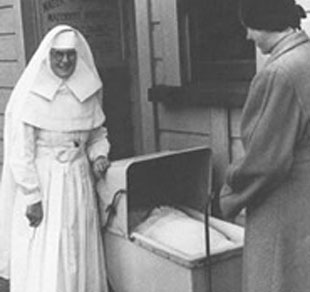 New Zealand's first Mater Misericordiae Hospital opened in Auckland in 1900. By 1937 it was the largest and state of the art private hospital in New Zealand with public wards and a fully registered training school for nurses. The Dunedin Mater opened in 1936 and Palmerston North in 1950. St Mary's Mercy Hospital, Whangarei opened in 1963.
In an economic climate of spiraling costs, realisation that services were largely being provided to those that could afford them, risky dependence on state funded contracts and competition from new private hospitals, the Wellington Congregation sold Mercy Hospital, Palmerston North in 2000, and Auckland Congregation sold Mercy Hospital, Northland in 2000 and its Mercy Hospital flagship in 2002.
Mercy Hospice Auckland, formerly St Joseph's Mercy Hospice, founded in 1979 and one of New Zealand's first hospice facilities, was relocated from its original Epsom site to Ponsonby in 2007. Dunedin's Mercy Hospital continues to thrive as the leading private hospital in a Medical School city.
---
Care of the Aged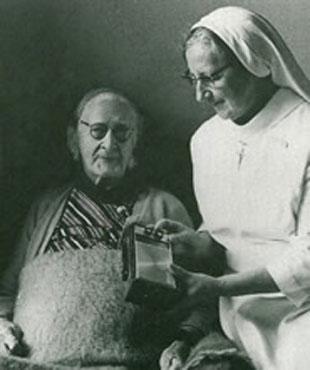 Aged care developed from the customary visitation by the Sisters in their neighbourhoods to the founding of institutions, as the State divested itself of geriatric hospital services in the 1980s.
The four congregations each established registered aged care facilities to meet Ministry of Health standards and qualify for state subsidies. In time, some of the rest homes originally serving the needs of the Sisters were extended to admit lay people. The Auckland congregation took over the Assisi Home and Hospital in Hamilton from the Franciscan Missionaries of the Divine Motherhood in 1994. It had earlier purchased in 1990 a 96 bed rest home and hospital, Mercy Parklands in Ellerslie.
Again, the current running costs of aged care facilities is forcing some in this field to withdraw from the market. Adequate Government subsidies, long promised, have not materialised while the costs of staffing and other resourcing continue to spiral.
In Wellington there has been a long time commitment to the provision of low cost housing for the elderly through Mercy Villas in Upper Hutt. Te Ara Awhina Sisters of Mercy Elderly Outreach is a state contracted service with an outreach to elderly in the low income areas of east Auckland. In Dunedin, Coolock Cottages provides secure housing for the elderly to purchase or rent. Many Sisters continue to work pastorally to support the elderly in their own homes and those in care.
---
Child Care
From their pioneer days, Mercy Sisters cared for children who had no family care. Orphanages were the norm in each of the main centres until a change in child welfare policy by the State saw them phased out around the late 1970s.
---
Community Development Agencies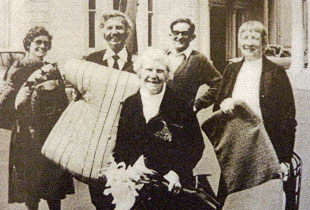 Sisters over the years, particularly since Vatican II, became engaged in a wide spectrum of community agencies which serve the most poor and marginalised in our society.
Some work in social and diocesan agencies, others in companies specially established to address a need, including Sisters of Mercy Wiri, Te Waipuna Puawai Mercy Oasis and Te Ukaipo Mercy Initiatives for Rangatahi in Auckland.
Mercy Sisters can be found in advocacy for the homeless, for women and children at risk, for boys at risk, for elderly poor in the community, for work with migrants, with prisoners. In many areas of social injustice you will find a Sister of Mercy either in the frontline or in the back room.