World Day of Prayer for the Care of Creation
August 31, 2016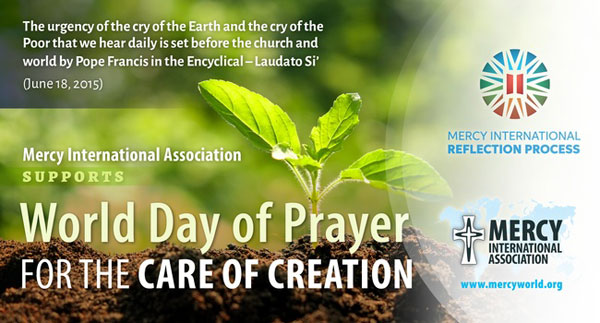 The beginning of September marks a transition in the seasons – to the start of Spring in the southern hemisphere and the coming of Fall/Autumn in the northern hemisphere.
For all of us, wherever we are in the world, it is the beginning of the Season of Creation (1 September – 4 October). The World Day of Prayer for the Care of Creation was established last year by Pope Francis, to be celebrated on 1 September, as has been the custom in the Orthodox Church since 1989.
'The ecological crisis summons us to a profound spiritual conversion,' writes the pope. 'Christians are called to an ecological conversion whereby the effects of their encounter with Jesus Christ become evident in their relationship with the world around them.' (Laudato Si', 217)
We are invited to pray the prayer for the Earth—our shared prayer for the Year of Mercy— with a renewed focus during these days.
Join us on 1 September and during Te Marama Atawhai Mercy Month in praying for the care of creation using the resources below
Image © MIA 2016