Whānau Mercy Ministries launched
April 1, 2023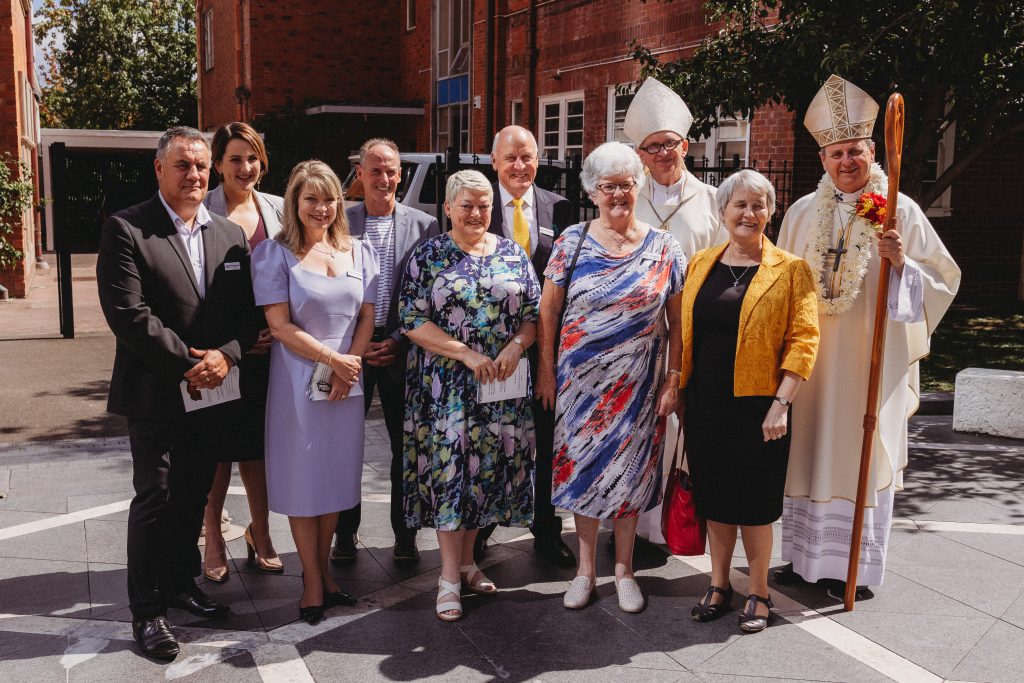 On Saturday, 25 March, the launch of Whānau Mercy Ministries by Ngā Whaea Atawhai o Aotearoa Sisters of Mercy New Zealand was celebrated at the Cathedral of St Patrick's and St Joseph's in Auckland. The celebrant Bishop Steve Lowe, the Bishop of Auckland, the new Trustees of Whānau Mercy Ministries, special guests and representatives from the Tiaki Manatū incorporated ministries gathered with the Sisters of Mercy for a Eucharistic Celebration to launch the new Ministerial Public Juridic Person (MPJP). The new MPJP, known as Whānau Mercy Ministries will be independent of Ngā Whaea Atawhai o Aotearoa Sisters of Mercy New Zealand and will take up its responsibilities as a charitable trust on 1st April.
The Sisters of Mercy New Zealand received approval to create this new canonical and civil entity after discernment, preparation and a petition to the Holy See. It is the first Ministerial Public Juridic Person of Pontifical Right for Aotearoa New Zealand and was established by decree on 27 November 2022. From 1st April the ownership of the incorporated ministries founded by the Sisters of Mercy dating back 173 years transfers to the new civil trust.
The board of Ngā Whaea Atawhai o Aotearoa Tiaki Manatū Sisters of Mercy Ministries Trust whose mission it has been to provide for the governance and growth of the incorporated ministries on behalf of the Congregation will cease. The Sisters of Mercy, in creating this independent entity, will become known as the sponsor Congregation.
The process of welcoming lay women and men to Church leadership roles has been an evolving one, as sisters have discerned the need for new levels of energy and expertise to see these works of mercy sustained and carried into the future. Led by lay people the structure provides for long-term stable governance and the continuance of the Catholic identity and the mercy charism of the ministries.
The incorporated ministries that will move into the new structure are in healthcare, education, community development and affordable housing for seniors. They are
Te Korowai Atawhai Mercy Hospice, Auckland
Mercy Hospital, Dunedin,
Te Waipuna Puawai Mercy Oasis, Auckland,
Mercy Villas, Upper Hutt,
Coolock Cottages, Dunedin
St Mary's College, Auckland
Carmel College, Auckland,
St Mary's College, Wellington,
St Catherine's College, Wellington,
Villa Maria College, Christchurch.
The Sisters of Mercy are confident that this new Catholic entity of Pontifical Right, governed by canonical statutes will carry forward the teaching, healing and caring ministry of Jesus Christ, based in Te Tiriti o Waitangi and expressed in the charism and traditions of Ngā Whaea Atawhai o Aotearoa Sisters of Mercy New Zealand. The first trustees for Whānau Mercy Ministries were introduced at the launch.
Pictured above from left to right are trustees Philip Alexander-Crawford (Ngāti Hine, Ngāti Rēhia, Ngāpuhi), Charlotte Cummings,Catherine Fyfe, Gerald Scanlan, Judy Whiteman, Michael Quigg and Denise Fox rsm (Chair), with Bishop Pat Dunn (Emeritus Bishop of Auckland), Sue France rsm (Congregation Leader, Ngā Whaea Atawhai o Aotearoa Sisters of Mercy New Zealand) and Bishop Steve Lowe (Bishop of Auckland.