United in Languages
March 13, 2019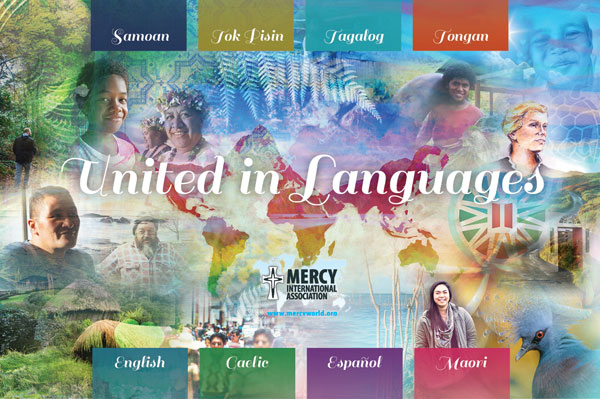 Mercy International Association has launched their new vision statement building on the 2016 Mercy International Reflection Process and the concept of Mercy Global Presence.
In addition to placing Mercy Global Presence at the heart of the Vision, there is an emphasis on the place of all members of the Mercy Family – Sisters, Associates, Colleagues and Partners-in-Mercy in creating this reality.
The Vision is presented in eight languages: English, Irish, Spanish, Māori, Samoan, Tok Pisin, Tagalog and Tongan, honouring Mercy's presence in 6 continents of the world – Africa, Americas, Australia, Asia, Europe and Oceania.
Read the vision here
Click here for a reflection process to make the MIA vision your own.
For more about the development of the MIA vision since 1992 click here
Image © MIA 2019