Sisters elect new leadership team
September 4, 2019
At their recent Te Whakaminenga Chapter 2019 Nga Whaea Atawhai o Aotearoa Sisters of Mercy New Zealand elected a new leadership team.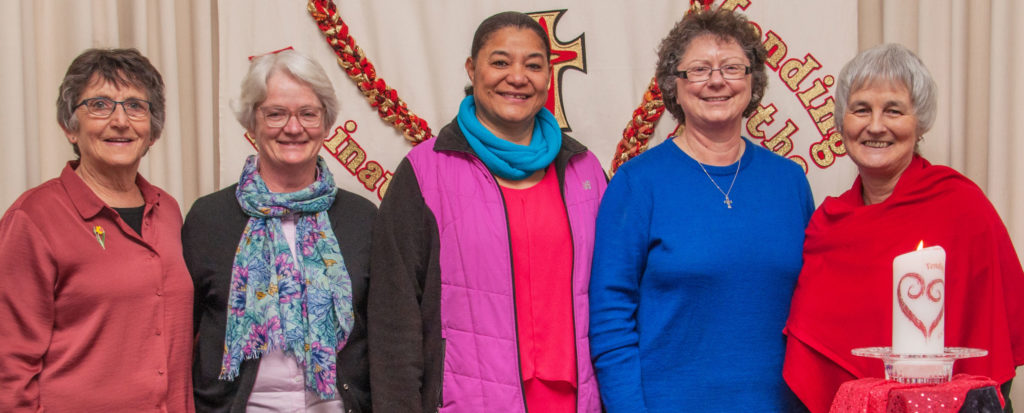 Pictured from left to right are Mary Wood, Judith Moroney, Tina Vaeatangitau, Raylene Dwyer with Congregation Leader Sue France.
The new leadership team will take office on 12 December 2019 for a five year term.
Titiro whakamuri, whakarite ināianei hei hāngai whakamua.
Embrace the past, prepare now to shape the future.