Silver bells ring for St Catherine's
May 1, 2013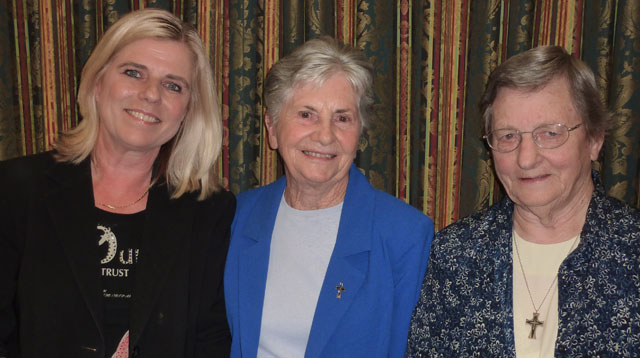 On 29 April, Te Kainga Atawhai o Hata Katarina, St Catherine's Rest Home, the 28-bed Mercy facility in Ponsonby, Auckland celebrated 25 years since it began.
Celebrations included a prayer service and afternoon tea enjoyed by residents, staff, sisters, board members and many associated with St Catherines over the years. A maple tree will be planted in the grounds to mark the occasion.
Sister Barbara Tacon, the first manager of St Catherine's and her successor Sister Paulinus Karl shared memories of those who had helped shape St Catherine's in the early days.
Leading St Catherine's Rest Home into its Silver Jubilee celebrations is executive manager Sandra Hunt, who has been in the role for the past 15 years.
Though its original residents were all Sisters of Mercy, these days they include members from other religious Congregations and several lay women who enjoy the peaceful, prayerful lifestyle which is a feature of the facility.
"An integral component of our service delivery is pastoral care," says Sandra Hunt. "A chapel plus a prayer-room on site allow residents to share in daily Mass and the other events of the liturgical year."
"Our registered nurses and caregivers are committed to Mercy's vision," she says. "The spirit of St Catherine's is summed up in our motto – 'Mercy, living with loving care.'