Pray with us today for the success of United Nations Climate Change Conference
November 30, 2015
Nga mihi mahana ki te whanau whanui o Atawhai,
Over the days the UN Climate Change Conference is meeting (Nov 30 to Dec 11) we have been invited to join in praying the Prayer for our Earth, written by Pope Francis and included at the end of his encyclical letter Laudato Si. Each of Mercy's 12 Congregations around the world has taken responsibility to pray that prayer on one of the 12 days of the Conference.
All connected with Mercy in Aotearoa, Tonga and Samoa are invited to pray with us today,1 December, and throughout the conference.
He inoi tatou – let us pray together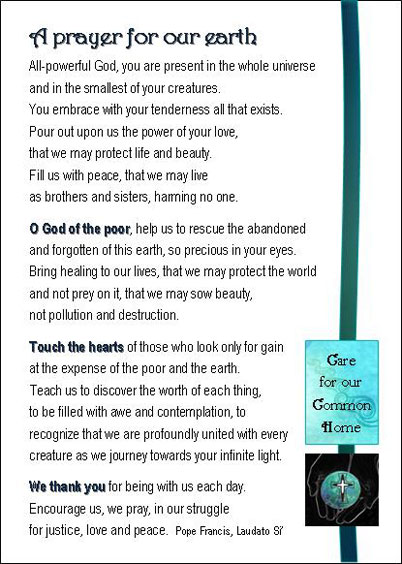 Click here to hear Pope Francis' call to action for climate change and read more about Mercy's presence at the conference. Aotearoa Mercy Bridget Crisp is attending as part of the Mercy delegation.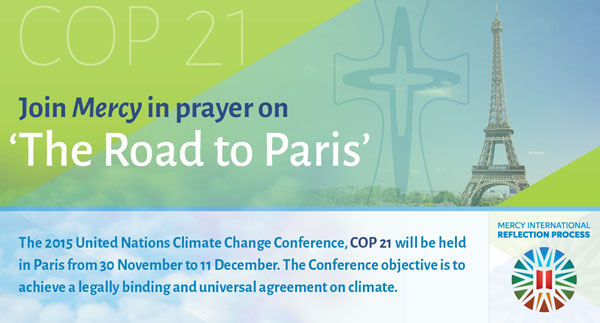 Image 'Mercy on "The Road to Paris' © MIA 2015