Mercy representatives meet with Minister for Social Housing Paula Bennett
September 23, 2016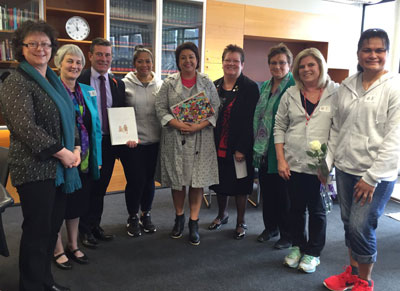 Members of the Sister of Mercy leadership team and ministry representatives were invited to meet with the Hon Paula Bennett, Minister for Social Housing, in her parliamentary office on 20 September. Hon Michael Woodhouse, Minister for Immigration, was also present.
The meeting was part of the public witness at Parliament drawing attention to homelessness in Aotearoa New Zealand.
Mercy representatives highlighted
• the urgent need for housing today and how Maori and people from the Pacific Islands are impacted by this
• the struggle of paying rent when work places (like resthomes) can't afford to pay the living wage to its workers
• the stories that were shared in the Shelter For All books
• the long history of the Sisters of Mercy working at the grassroots to support those looking for shelter
• the need to find ways to help create partnerships to address the issues.
The Hon Paula Bennett and the Hon Michael Woodhouse listened attentively and with compassion, acknowledging the need to work together to address the issues. At the conclusion of the meeting the ministers were presented with Shelter for All books containing stories about homelessness and letters to MP's.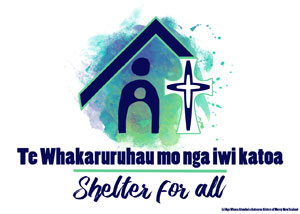 © Shelter for all Logo Nga Whaea Atawhai o Aotearoa Sisters of Mercy New Zealand