Mercy International Reflection Process Report released
April 27, 2017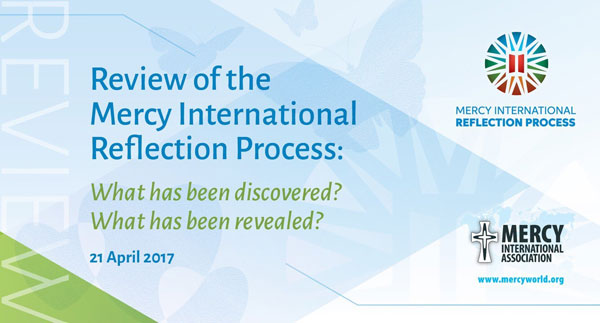 Click here to read or download the full report on the MIA website.
We invite you to share this Report with your own networks and with anyone interested in the vision and ministry of the Sisters of Mercy.
What is the Mercy International Reflection Process?
Click here to read more about this worldwide reflection process held during the Year of Mercy for Sisters of Mercy and partners-in-Mercy to discern together globally a shared response to the 'cry of the Earth and the cry of the Poor' in our world today.
Image © Mercy International Association 2017