Huihuinga Whakaaronui Tuarua
April 16, 2013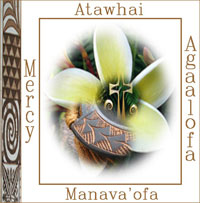 On 25 April Sisters from across Aotearoa New Zealand and the Pacific will gather for Huihuinga Whakaaronui Tuarua.
This three day gathering in Wellington aims to:
• strengthen relationships with one another and partners in mission
• share understanding of our living of our Chapter mandate
• celebrate our present reality
• identify God's invitation for mission today

On 26 April sisters will be joined by some 30 key lay leaders from across Mercy's incorporated ministries. The presenter for that day is US Sister of Mercy Mary Sullivan, who last year published her biography, The Path of Mercy: the life of Catherine McAuley. A central theme in her writing has been Catherine's tireless energy on behalf of the poor and her determination always to 'get up again' to meet their needs.
We invite you to join us in prayer as the gathering approaches:
Keeping hope alive in our world today!
E te Atua hoatu manawa,
God, your breath brings our world to birth.
As we prepare to gather at Huihuinga Whakaaronui Tuarua
we give thanks for 163 years since Sisters of Mercy first reached our shores,
for their faith to journey around the world and to begin their works of mercy
in this foreign and far-away land.

May their courage inspire sisters and partners in mission today
to write a new chapter in the story they began.
Challenge our traditions still further, that we may bring new life to them.
Keep alive in us all the vision of what might be;
let us learn from Catherine to take the small steps
from which every great venture begins,
and to welcome the gifts that others bring.
Tihei mauri ora. Amen.