From first vows to 70 years
September 27, 2017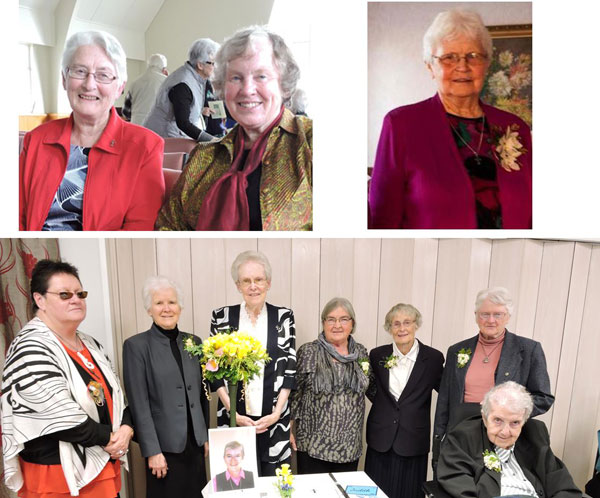 Celebrating jubilees of religious profession in Wellington, Dunedin and Christchurch are (from left to right) Anne Campbell and Teresa Hanratty 50 years, Rita Bonisch 60 years, Tui Cadigan 25 years, Mary Catherwood 50 years, Mary Byrne 60 years, Lorraine Thomas 60 years, Theresa Scott 50 years, Eileen Dwyer 60 years, Judith Murphy 60 years and Enid Lagan 70 years.
Jeanette Mathers (right), pictured with Congregation Leader Katrina Fabish, made her first profession of vows at Sunday Eucharist in St Paul's Parish, Ngaruawahia, in the presence of Bishop Stephen Lowe, parishioners and many of her sisters in Mercy.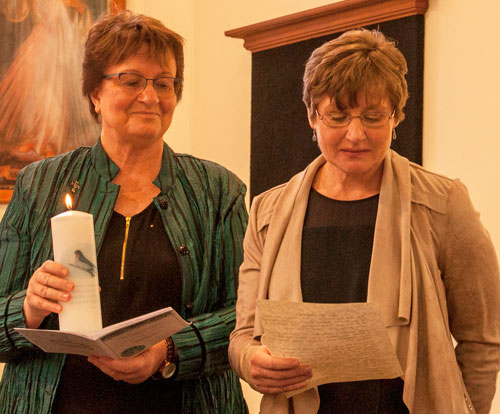 We congratulate and pray for all these women as they live Mercy vowed life.
Me whakakā to wairua kia kite a iwi katoa
You should be a shining lamp, giving light to all around you
Catherine McAuley
Mercy vowed life is a particular expression of the mercy of God in our world.
Do you feel called to be a Sister of Mercy? Click here to find out more.