Discerning together globally a shared response to the cry of the Earth and cry of the Poor
November 4, 2015
Nga mihi atawhai
An invitation to join a worldwide Mercy reflection process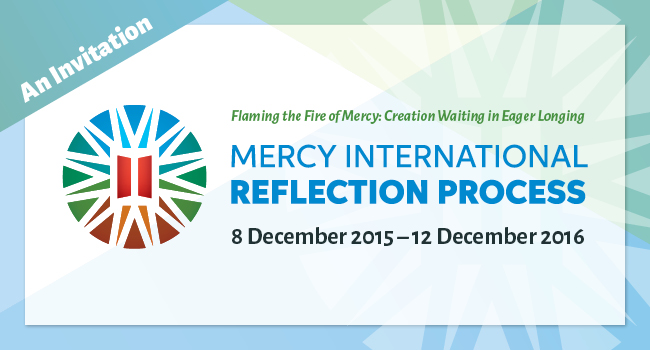 Nga Whaea Atawhai o Aotearoa Sisters of Mercy New Zealand and
Mercy International Association invite each of you to enter into
the grace and challenge of this contemplative space and to join in
an International Reflection Process during the Jubilee year
so that we can discern together globally
a shared response to the cry of the Earth and the cry of the Poor,
thus flaming the fire of Mercy in us and in our Universe.
The urgency of the cry of the Earth and cry of the Poor that we hear daily is set before the church and world by Pope Francis in the Encyclical Laudato Si'.
The proclamation of the Extraordinary Jubilee of Mercy beginning 8 December, 2015, provides us with a profound call to explore Mercy anew in a world in which the other-than-human together with the human cry out for such mercy.
We know "how many uncertain and painful situations there are in the world today; but we also hold firmly that "from the heart of the Trinity, from the depths of the mystery of God, the great river of mercy wells up and overflows unceasingly." Misericordiae Vultus

Click here to find out more about the Mercy International Reflection Process
Click here to read the full text of Laudato Si'
Click here to read the full text of Misericordiae Vultus
Mercy International Reflection Process logo © Mercy International Association 2015