2013 Catherine McAuley Lecture
May 29, 2013
Tēna koutou katoa
Nga mihi nui ki te whanau whānui o Nga Whaea Atawhai
Announcing
2013 Catherine McAuley Lecture

'Mercy Beyond Borders'
presented by
Sister Marilyn Lacey rsm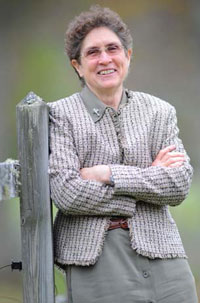 Marilyn Lacey rsm is founder and executive director of Mercy Beyond Borders.
'Mercy Beyond Borders invests in women and girls, not bricks and mortar. Why? Because research has proven that the single most powerful tool for lifting families up from destitution is the education of females. In Haiti and in South Sudan Mercy beyond Borders partners with women and girls to alleviate extreme poverty.'
Read more at www.mercybeyondborders.org

You are most welcome to join us for this open lecture in:
Christchurch: 8 July, Parish Hall, 28 Cotswold Ave, Bishopdale, 7 – 8.30pm
Dunedin: 9 July, Mercy Hospital, 72 Newington Ave, Māori Hill, 1 -2.30pm
Wellington: 10 July, Te Wāhanga Atawhai, 15 Guildford Terrace, Thorndon, 7 – 8.30pm
Auckland: 11 July, Cecilia Maher Room, 7 New St, Ponsonby, 7 – 8.30pm
Me pēhea te whāngai, te atawhai, me te manaaki i te mahi wairua me te mahi tinana i to tāua wā?
How are we to give expression to the spiritual and corporal works of mercy in our time?